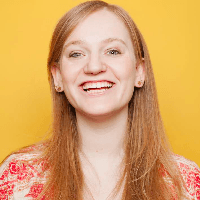 Filed by Orli Matlow

|

Dec 13, 2016 @ 11:56am
Makeup vlogger Meggs and Bacon knows the value of a complete breakfast and of narration to a good video. Megan recruited her dad to try and make sense of her daily face ritual, from the primer "made from the sweat of elves," the squishy egg that blends in the "makeup camouflage," and the "Pocahontas war paint."
Mr. Bacon goes Full Dad, scandalized by the makeup brand called NAKED and being a little bit—okay, very—passive aggressive about how much it costs to moisturize and volumize. Dad couldn't help but throw shade of Megan only uses two shades of her expensive palette, but hey, he tries his best to understand.