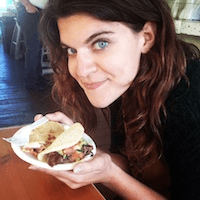 Filed by Kelsey Solywoda

|

Jan 05, 2017 @ 11:28am
Anyone who travels frequently has probably experienced a nightmare flight where small children crying or yelling or just generally being small children have you feeling like this:
But one dad is asking you not to take your frustrations out on the parents of those little ones. Because, as a dad, he can tell you that the meltdowns are even worse for the parents than they are for you.
Elon James White, dad and founder of This Week In Blackness, took to Twitter on Monday after seeing a post on social media complaining about parents who took their kids on airplanes. In four tweets, he summed up why getting angry at parents traveling with small children isn't the answer.
Just read a post of someone yelling at people w/ kids to keep their kids from crying on planes. What exactly are parents expected to do?

— Elon James White (@elonjames) January 2, 2017
As a parent, I can't even explain to you the precautions we take to try to make sure our kid doesn't cry on a plane. But it ain't up to us.

— Elon James White (@elonjames) January 2, 2017
"I didn't have kids so I shouldn't have to listen to yours scream."

You should fly a private jet then. I deal w/ shit I hate all the time.

— Elon James White (@elonjames) January 2, 2017
It's just amazing how shitty people can react to a kid and their parents. As if the parents are so ecstatic that the kid is screaming...

— Elon James White (@elonjames) January 2, 2017
I mean, he's got a point.
White told The Huffington Post that he'd never had someone directly say anything about his child, but he and his wife have heard plenty of stories about people complaining about little ones on airplanes (as we all have).
"My wife and I both try everything in our power to make sure our child isn't the crying baby because we've heard so many people say such awful things about parents and kids on planes," he said.
"But having tried to calm a 5-month-old down on a plane, seeing the post on social media about how parents need to control their kids really got to me. It implied that parents are just letting kids cry when in all honesty when a kid is crying their parents are the ones who are the most frustrated."
White's tweets quickly got many understanding responses from parents and non-parents alike. White told The Huffington Post he just hoped that people would realize that "kids are humans" whose actions are sometimes out of their parents' control.
"The last thing parents need when their little ones are upset is the fear or shame that people heap on to them because they are temporarily inconvenienced."
So next time you're traveling, give the parents with the crying toddler in Row 3 a break, okay?