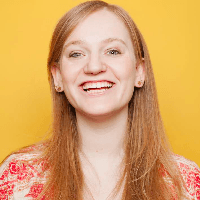 Filed by Orli Matlow

|

Mar 08, 2016 @ 9:50am
In the employment opportunities section of Christian Today, a dad put out an ad seeking a "Son-In-Law." And to make matters even creepier, the eligible bachelorette didn't know about it until she was tipped off in the comments section of her blog.
Rachel Stewart is described by her father as a "godly, gorgeous, athletic, educated, careered, humorous, travelled, bilingual, 26-year-old virgin," which sounds a bit unholy coming from dad.