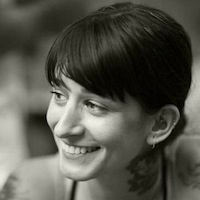 Filed by Jessie Dean Altman

|

Sep 28, 2016 @ 10:24am
Brad Kearns, a husband and the father of two children, was at a wedding recently with his wife, Sarah, when they started up a normal, getting-to-know you sort of conversation with another couple. The topic turned, as it does, to careers, and after Brad explained his profession to the strangers, the other man turned to his Sarah, and said, "oh so you just stay home and look after the kids?"
Just a 'Stay At Home Parent': We went to a wedding the other week. We were on a table which was half half. Half us and...

Posted by DaDMuM on Sunday, September 25, 2016
Throwing the "just" in there makes that a pretty judgmental question, and afterwards, Brad was inspired to write a sweet Facebook post praising his wife and all the hard work she does.