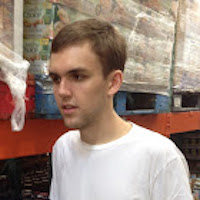 Filed by Bijan Samareh

|

Jul 29, 2015 @ 7:00pm
I'm more surprised that those carnival games can actually be won.

This is the least-weird reason to get a partial ban from a county fair. (via Instagram)
Going to the county fair as a kid is fun. Going to the county fair when your dad is former three-time NBA all star Gilbert Arenas is another story. This past weekend, Arenas Instagrammed a picture of himself with his four kids to the Orange County Fair, where he tore up the hoop at the basketball booth. In fact, he tore up the hoop so much that he was banned from all of fair's hoops, but not before he won his kids a comical amount of stuffed animals. The looks on their faces is exactly how you'd expect kids to look after winning those IMPOSSIBLE carnival games (I feel like it's more financially efficient to just go ahead and spend money on stuffed animals as opposed to ever trying to win). Apparently, he shouted his catchphrase "Hibachi!" upon winning, which has inspired me to start watching basketball because that is the best catchphrase ever. Hibachi!!!