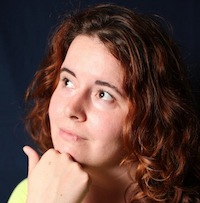 Filed by Aimee Lutkin

|

Sep 03, 2015 @ 1:37pm
"This is your viral moment. The kids are safe. The news wants to interview you...and you have a rack of ribs."
Gone are the days when some innocent person would be interviewed on a local news segment and get sky-rocketed to fame simply by being their most candid self. Now, everyone knows a moment in front of the camera is an opportunity to get auto-tuned and memed into oblivion. Robert Wright knew what was up when the Fresno KMPH Fox26 team wanted to interview him about the fire next door. Yes, there was a fire. Yes, he evacuated his family to safety. But what he really wants to talk about is THESE RIBS. He's almost giggling throughout the whole thing. The news station knew they were striking Internet gold, too. That's why they've emblazoned "KMPH NEWS" right over that juicy slab of meat. "We're all going to be celebrities," they shouted (probably).