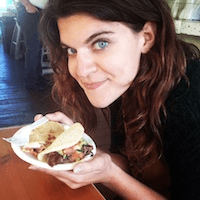 Filed by Kelsey Solywoda

|

Nov 09, 2016 @ 1:23pm
Here's some uplifting news for you today: Thanks to the help of strangers on Reddit, a man in Utah has recordings of his late wife's lullabies.
Jared Buhanan-Decker's wife Sharry passed away after an emergency C-section while giving birth to their son, JJ. When Jared brought JJ home, he started going through Sharry's belongings. On her computer, he found a bunch of songs she had recorded years ago, but didn't have the skills or technology necessary to convert the files. So, he consulted Reddit for help. In a post to the site he wrote:
This may be the wrong subreddit but any help or direction would be fabulous! Odd request for help. My wife recently died during the childbirth of our first baby, needless to say life has been hell the last two months. She dabbled in writing and recording songs nothing professional of course but very important to me. I found her backups but they are all in the PTF format which I have discovered is the "protools" session. I do not want to buy the expensive pro tools (will if required) but want to figure out if there is any simple way to convert these into MP3 or another more user friendly format? She knew how to do all of this stuff but I have no idea. I just want to be able to hear her voice again. Thank you.
Well, the strangers of Reddit came through. Jared told ABC News that "dozens responded very quickly and hundreds sent me messages on the post or through inbox." He said that he was moved by these strangers' empathy and willingness to help.
"One of my favorites was somebody that really cleaned up the tracks and made them really shine, removed some of the reverb," Jared said.
So now Jared has Sharry's recordings and he and JJ are free to listen to the songs as they please. "They're like lullabies to me and JJ," he said.
The world's not all bad. Yay for the kindness of strangers!