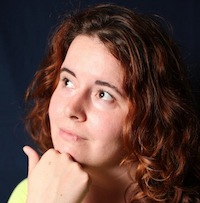 Filed by Aimee Lutkin

|

Sep 21, 2015 @ 5:47pm
Actor Ryan Reynolds recently had a baby girl with his famous and beautiful wife, actress Blake Lively. Naturally, everyone wants to see if this kid is any competition for her parents. Also, she's named James, which is confusing, but will perhaps one day be commonplace. The couple is not willing to share pictures of little James for as long as they can avoid it.
But that doesn't stop people from trying! In an interview with GQ, Reynolds discussed being almost mowed down by a car as a paparazzo tried to get that hot shot. Apparently, that's not the worst of it. He caught one of his best friends trying to sell pictures of his kid to the tabloids. BETRAYAL!!!!: