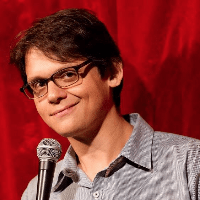 Filed by Matt Nedostup

|

Dec 15, 2015 @ 9:32am
YouTuber Andy Herald of the popular channel "How To Be A Dad" is a big Star Wars fan, so he got understandably excited about showing Episode IV: A New Hope to his son Lucas for the first time. And the six-year-old didn't disappoint—he immediately fell in love with the movie just like his dad, who got a little misty when he realized this was something they could share. It was adorable.
But Lucas's major reaction was childlike wonder, and kids never wonder in silence. He asked questions nonstop through the whole movie, stopping only during the most intense moments. Andy kept a tally of exactly how many questions he was asked, and the final number will shock you. Unless you're a parent—then it'll sound about right.