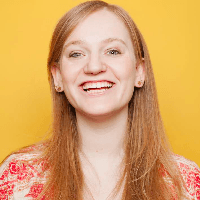 Filed by Orli Matlow

|

Nov 02, 2015 @ 12:10pm
It's adorable when kids show a knack for their parents' careers at a young age. Young Chloe Bellomo might just grow up to join the family business of tattoo art. At the tender age of 4, she inked her first tattoo, a strawberry, on her dad's arm: a Take Your Daughter to Work Day memory that will literally last forever.
Brad Bellomo owns 3rd Eye Tattoo in Largo, Florida. Her daughter was inspired by the ceiling art in the parlor. Her artistic pursuits didn't begin on skin: "She had come in here a few times, watched other artists and myself doing the art on the ceiling there and she said, 'I want to do one.' And right away, (I) gave her the chance to do one right up here," Bellomo said. Chloe wanted to further emulate dad by doing a tattoo: "I like to paint my daddy," she said.