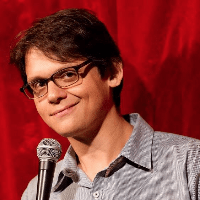 Filed by Matt Nedostup

|

Aug 07, 2015 @ 11:55am
A New Zealand man went to great lengths to make sure his 6-year-old daughter didn't feel self-conscious.
Alistair Campbell is a (great) dad from Taupo, New Zealand. His 6-year-old daughter Charlotte is hearing impaired, fully deaf in her left ear, and with a limited ability to transmit sound to her brain from her right. She had her first cochlear implant put in when she was four, and just recently had to go back to the hospital to have another put in. Still, her dad was determined for her not to feel like an outsider because of her condition, so he booked his own appointment, except his was at the tattoo parlor.