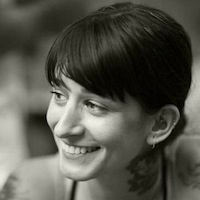 Filed by Jessie Dean Altman

|

May 10, 2016 @ 11:22am
Daljinder Kaur, 70, and her husband of 46 years, 79-year-old Mohinder Singh Gill, are now the proud parents of their first (and most likely only) child. Armaan Singh, 4.4 pounds, was born in India on April 19, with the help of IVF (In Vitro Fertilization). In an interview with AFP, Kaur said, "When we saw the (IVF) advert, we thought we should also give it a try as I badly wanted to have a baby of my own."
The head of the fertility clinic, Anurag Bishnoi, told AFP that he was doubtful at first, because Kaur looked "very frail," (because she's SEVENTY). However, her test results indicated that it was still possible for her to carry a baby to term, so he went ahead with the treatment (which did indeed use the couple's own egg and sperm). That's pretty surprising, considering a woman typically enters menopause at around 50 or so, and you can't even keep eggs in a refrigerator for more than, say, a decade (just a guess), without them going bad.