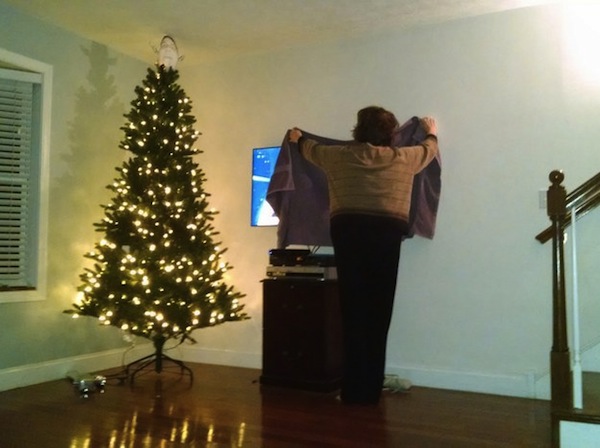 There must be an app that can hold that towel for you. (via)
Redditor DantesInfernape was watching The Master with his mom, and she kept getting up to cover the naked boobs that appeared onscreen with a towel. This struck DantesInfernape as particularly funny because he is a) 22 years old and b) gay.
His mom knows he's gay and she's cool with it, but she never got over "the uncomfortability [sic] of seeing nudity with her children," he wrote on reddit. Reddit fell in love with this overprotective mom and set up about making her cover up all kinds of inappropriate things.