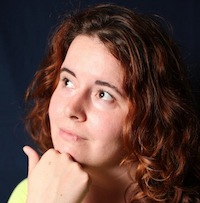 Filed by Aimee Lutkin

|

Dec 10, 2015 @ 1:10pm
Adele's "Hello," her single from the new album 25, has been lip-synced by babies, parodied using Miss Piggy and Kermit, and covered by college marching bands, but now the true rulers of the Internet have sunk their claws into it: the moms. Emily Mills is a singer/songwriter who took time out of having her kids take up all of her time to bring her version, "Hello From the MotherSide" to the Internet for your consideration. It seems like having kids kinda puts a damper of the kind of dramatic, romantic adventures that send Adele roaming the woods on a windy day. Mostly, Emily Mills misses drinking wine. Some moms may really relate, others may roll an eye or two, check it out and enjoy how hard Mills nails wearing a fur coat in a sepia-tinted room. At least this version won't make you cry!