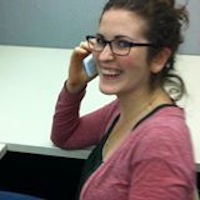 Filed by Shira Danan

|

Aug 14, 2015 @ 4:15pm
1. Horror.
"Oh dear god, what have we done?" I whispered as my husband pointed out the "Quiet Car" sign at the end of the aisle.
The Quiet Car, if you are not aware, is a feature offered by Amtrak to prove that they are the luxury rail option, not to be confused with sweaty, wifi-less, chewing-gum-covered New Jersey Transit.
Even on the weekend—we were traveling back from Philly to New York on a Sunday—a car is reserved in each train so that the most self-important Amtrak riders who aren't willing to pay for Business Class can have a place to loudly tell other people to be quiet because this is the Quiet Car.