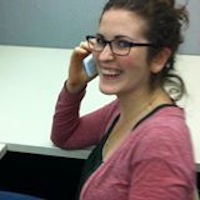 Filed by Shira Danan

|

Sep 08, 2016 @ 10:12am
The first few hours after giving birth are exhilarating—until you try to hand the baby off so you can get 12 hours of sleep and they're like, "No no, you have to keep taking care of this thing forever." Then it gets terrifying. If you've ever felt that overwhelmed, you'll identify with British blogger Bekki Pope's list of "20 things to know when you've just pushed out a baby."