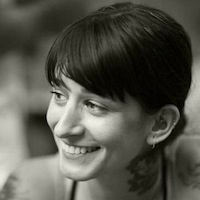 Filed by Jessie Dean Altman

|

Jun 07, 2016 @ 10:03am
Jasmine Millar of Murfreesboro, TN, was was minding her own business, breastfeeding her baby, during her 11-year-old son's Boy Scout Troop meeting.
That's when she was told by a female volunteer that she was being "inappropriate." Because she knew she was within her legal rights to feed her baby, she called the local council about the situation and was told that the headquarters' legal department was being contacted. She was then told that a letter would go out to all parties involved addressing the matter. Millar was expecting an apology, but when the letter arrived, she was stunned.