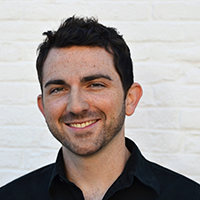 Filed by Chip Dwyer

|

Jun 02, 2016 @ 2:44pm
Amber Dawn Bowers recently graduated from Clary Sage College, and walked while breastfeeding her daughter Luna. She explains that her daughter had not yet started taking bottles, so she made it a point to specifically request to have Luna with her at the ceremony. Her story, and a photo, were shared on the Facebook page Breastfeeding Mama Talk:
Here's the text of the post:
I had just found out the night before I had approval to have Luna with me. She hasn't started taking bottles yet, so I was originally going to just skip the ceremony. I wasn't that sad about it at first, but the more I thought about it, the more I wanted to be there. So I reached out to Dr. Raye and she got the okay for Luna to be with me. To me, this is just what you do as a mother. I didn't feel like I was doing anything out of the norm, but as I was walking around backstage before the ceremony I started to get compliments as well as eye rolls from people who saw me nursing Luna.