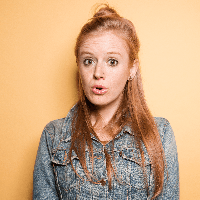 Filed by may wilkerson

|

Sep 14, 2016 @ 2:33pm
The internet took a break from yelling at Hillary Clinton for being sick to instead yell at Chelsea Clinton for missing her daughter's first day of school. Chelsea, as you may know, was busy helping her mother, who has not only been sick but is running for president. I'm so, so tired by this already so I can only imagine how Chelsea and Hillary feel.
Chelsea has been on the campaign trail in North Carolina to help her mom, who is recovering from pneumonia, save the world from Trump. Because of this, she had to miss her daughter Charlotte's first day of school, as the Daily Mail discovered when they photographed the two-year-old in a stroller with her nanny and dad.