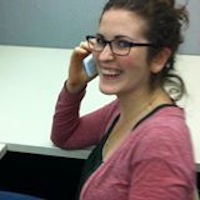 Filed by Shira Danan

|

Oct 06, 2015 @ 4:30pm
The Bill and Melinda Gates Foundation announced a progressive new maternity leave policy for employees that will make you wonder if this is Sweden or something. The new policy allows up to 52 weeks of paid time off after giving birth or after adopting a baby. That's a full year, for those of you who failed Calendars 101. The same benefits are also available to new dads.
The foundation made the announcement on LinkedIn, where they also said employees "will be able to take unlimited time off without concern about their accrued sick leave or vacation." If you feel sick to your stomach right now thinking about your own company's 4 weeks of unpaid leave, have you considered whether that nausea might mean that you're pregnant? Better move to Seattle, and fast.