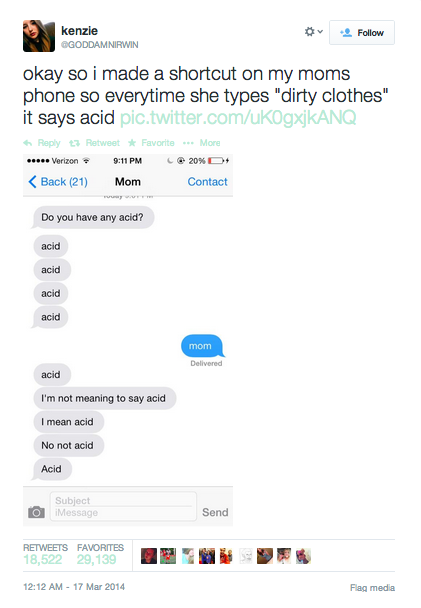 Her mom's going to have some bad flashbacks to this. (Via)
Twitter user Kenzie discovered a fun new way to drive her mom insane. Using the iPhone's text shortcut feature, Kenzie turned her mother's helpful offer to wash her dirty laundry into the desperate text-tirade of a drug addict who for some reason only craves hallucinogens.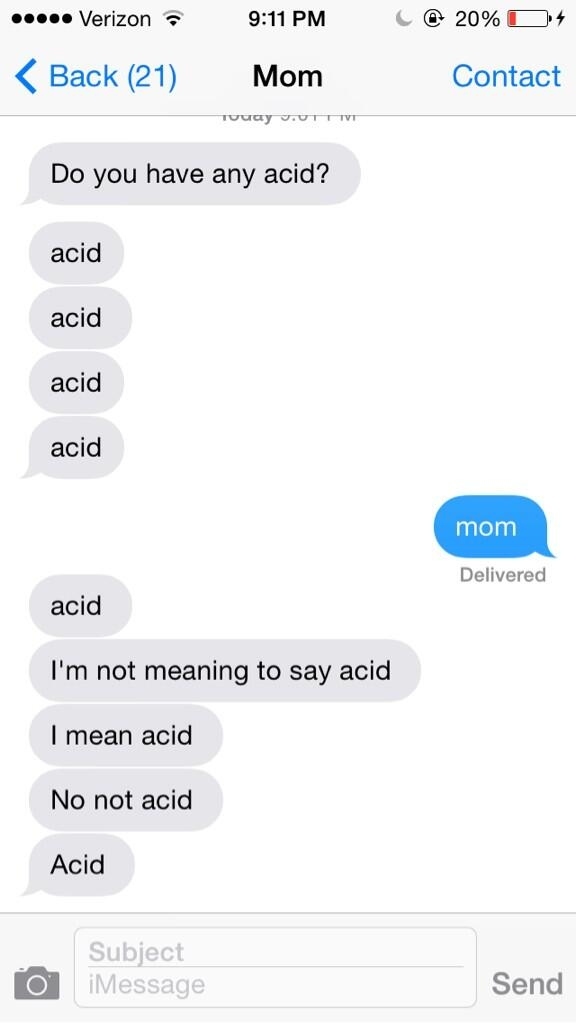 (Via)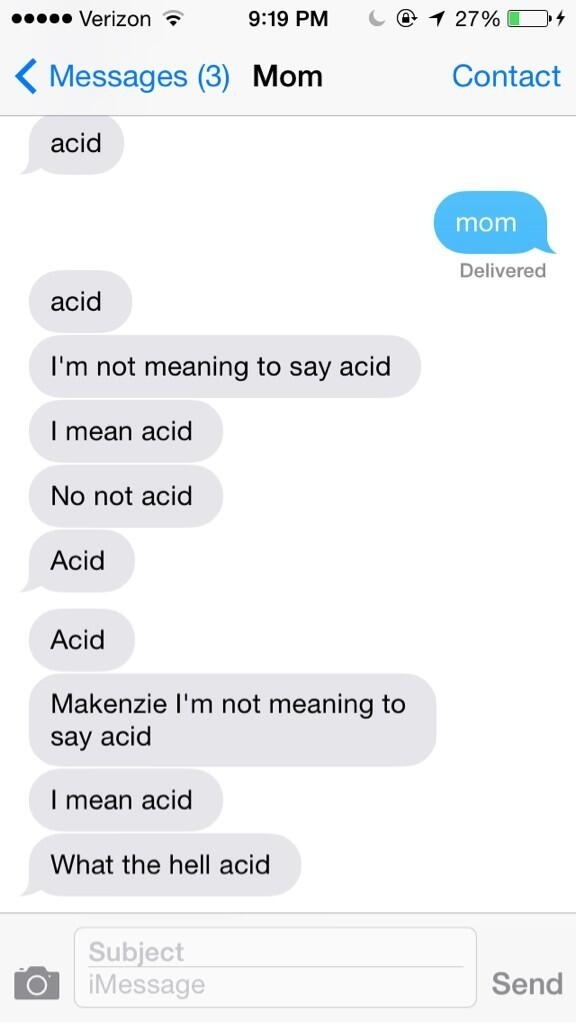 (Via)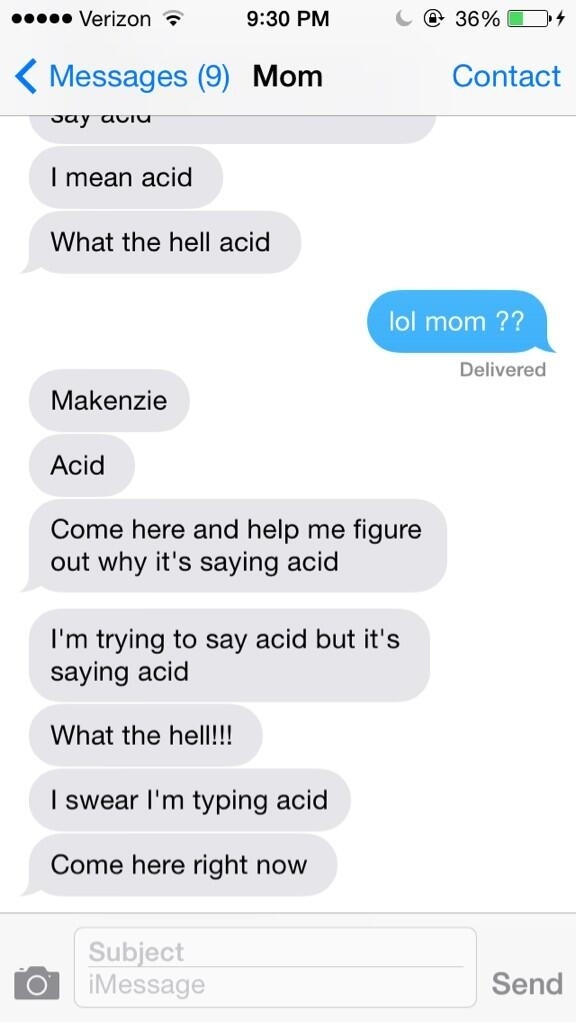 (Via)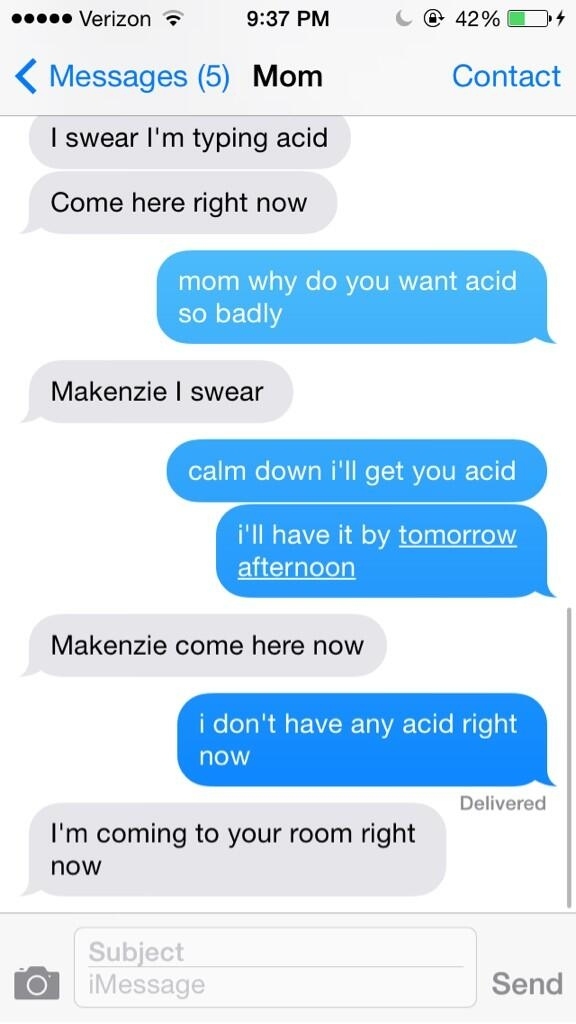 (Via)
This is the kind of mischievous, insolent behavior that can drive a mom to drugs. Follow Kenzie on Twitter for more mother-daughter gaslighting. To keep from dealing with her daughter again, her mom could probably use some of these text message auto-replies.
(by Bob Powers)