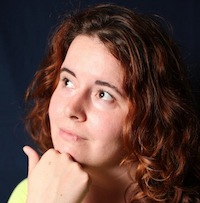 Filed by Aimee Lutkin

|

Dec 18, 2015 @ 12:40pm
A woman named Heather McManamy passed away this week at age 36 from breast cancer. One of her last requests was that her husband Jeff McManamy share a letter she wrote to friends and family. It is, of course, heartbreaking. But it's also funny, smart, and littered with curse words. The letter is going viral with over 3,000 shares, probably because reading it makes you feel that Heather McManamy is someone you would have wanted as a friend. When you finish it, you'll mourn her passing too.