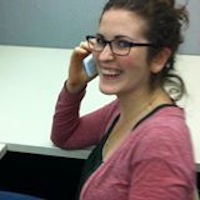 Filed by Shira Danan

|

Oct 08, 2015 @ 4:35pm
Tara Cali, a mom in Bakersfield, California, was furious when her seventh grader was sent home with a homework assignment that required him to learn about Islam. Instead of filling in the 5 Pillars of Islam, she wrote a note loaded with triple-underlining and six seemingly unrelated bible verses. She then snapped a pic and shared it to the Facebook page of local news station KGET-TV 17.
She writes: