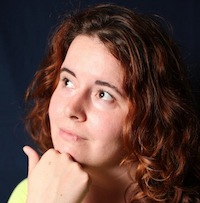 Filed by Aimee Lutkin

|

Oct 21, 2015 @ 3:20pm
Former news anchor Jillian Benfield started writing a blog in 2013 after becoming a new mom and following her husband as he trained for his career. Her second child, Anderson, was born with Down syndrome, and Jillian writes about it frequently, especially the ways it has changed her life for the positive. For example:
I am watching him fight to achieve every milestone, renewing my own strength that seemed to be lost for a time. I have fallen so deeply in love with this child that I can't imagine him any other way...Yes there will be challenges. But like anything in life, every step you take prepares you for the next. Your child is not ill because of Down syndrome. All is not lost because of Down syndrome. In fact, Down syndrome can help heal. Down syndrome can help you find yourself. Down syndrome can add layers of meaning to your life you never imagined.