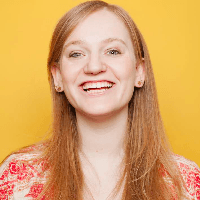 Filed by Orli Matlow

|

Mar 03, 2017 @ 11:19am
Steph and Claire Eden-McIlroy have a baby girl, LJ, and take turns breastfeeding her. While Claire is the mom who gave birth, Steph trained her body to lactate in the months before the baby arrived.
"I started pumping regularly months before the baby was born. I also took a lot of fenugreek, breastfeeding biscuits and breastfeeding tea. As many natural things as I could to help with it," Steph told ITV's This Morning.
The two went viral back in February for a gorgeous series of photos that showed them taking turns feeding LJ. Birth photographer Lacey Barratt took the photos, and the new moms wanted to show same-sex couples the possibilities the human body can present.
"Ladies, did you know, that you DO NOT have to be the birth mother in order to breastfeed? Adoptive parents, surrogacy parents, you can breastfeed your baby!" Barratt wrote in the caption.
People were amazed by the Eden-McIllroys' appearance on This Morning, celebrating how cool this is that the human body could pull this off and give every mom an opportunity to bond with their baby.
Just watching #ThisMorning SO amazing, the human body is just incredible really - they look like brilliant parents 🙌💜

— Rose 🌹 (@RoseWomb) March 3, 2017
But of course, there were bigots, too.
Omg how disgusting! This can't be healthy for a baby of 2 months old to have 2 different women breast feeding the same baby. #ThisMorning 🤢🤢

— Kayla-Rae Valentin❤ (@MekaylaDarlin) March 3, 2017
It turned into a great debate.
There a couple who both want 2 experience wht mum's do. As long as the babys gettin fed, thats all tht matters. I dont see a problem with it

— Vicki (@Vicki___XX) March 3, 2017
This Morning's Dr. Zoe that some men are able to breastfeed too, so dudes, you have no excuse.