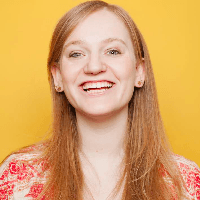 Filed by Orli Matlow

|

Apr 05, 2016 @ 9:25am
Liz Hammett, like many women, has a mom. But unlike many women, Hammett is using her mom's gullibility to play a bunch of delightful pranks. Hammett has recently gone viral with a Facebook album of screenshots of pranks she has played on her mom, whose reactions range from playful to straight-up mad. The album has been shared more than 679,000 times, likely inspiring a lot of kids to steal their parents' garden gnomes.