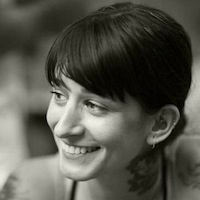 Filed by Jessie Dean Altman

|

Oct 04, 2016 @ 1:49pm
Remember "No Excuses" Mom? Real name Maria Kang, she's the woman who earned the disdain of most of the internet, even non-moms, a few years ago when she posted a picture of herself looking fit as a fiddle (a gymrat fiddle) alongside her three sons, all under the age of three. The large font text over the picture read, "What's your excuse?" implying that women have to either look swimsuit issue ready, or have a damn good reason why they don't. "Busy, 3 kids, job," etc. wasn't going to cut it as an excuse with Kang.