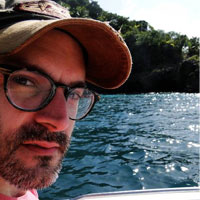 Filed by Dennis DiClaudio

|

Jun 18, 2015 @ 11:32am
"A lifetime of thankless responsibilities?! I'm thrilled!"
As a guy who just recently celebrated the one-year birthday of his first child, this compilation video that Dove's ad department put together hits me right in the gut in a way that commercials for hygiene products rarely do (though, if I'm being honest with myself, that one Old Spice commercial with the singing moms kind of made me a little misty). What's particularly interesting is that it wasn't too many years ago that the basic premise of this ad would have been completely lost on me. Guys being happy because they got their ladies pregnant? On what planet would that ever happen?