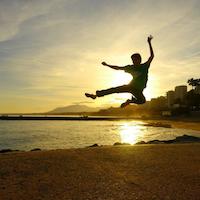 Filed by Mitchell Friedman

|

Aug 03, 2016 @ 4:45pm
Michael Gannon, president of the Australian Medical Association, took to Twitter to diagnose the 62-year-old mother ofa newborn child as "selfish" and "wrong."
63yo woman has #ivf baby. Greater priorities in #womenshealth. Child starts life in NICU. Anyone thought ahead to its teens? Selfish, wrong.

— AMA President (@amapresident) August 2, 2016
While some would call the medical advances that allowed the unnamed woman to reportedly become the "oldest woman to give birth in Australia" a miracle, Gannon calls it "madness."
This is a rights issue. Consider rights of the child, society, taxpayer. Madness. Not designed to have kids in 60s' https://t.co/yYoLAlDwHs

— AMA President (@amapresident) August 2, 2016