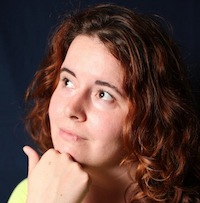 Filed by Aimee Lutkin

|

Jul 23, 2015 @ 10:14am

Mom's on the left, owner of Marcy's Diner on the right. (via KVUE and iCloud)
Now Tara's telling her side in a newspaper, for crying out loud.
Just to quickly recap, Darla Neugebauer, the owner of Marcy's Diner yelled at a toddler to shut up. The main reason this story keeps raging is that she refuses to apologize. In fact, she seems pretty proud of it:
And "the incident" seems to have touched a nerve in two very opinionated communities: moms and people who hate having their meals ruined by crying children. Honestly, I've always identified with the latter group, but Darla Neugebauer does not seem to be stacking a full set of pancakes, if you know what I mean.