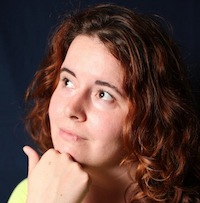 Filed by Aimee Lutkin

|

Nov 24, 2015 @ 12:09pm
Student and expectant mother Tommitrise Collins' water broke on November 12th, the same day she was supposed to take a psych exam. Collins is studying criminal justice at Middle Georgia State University, and though she probably could have gotten an extension, she decided to go through with the test and have one less thing to stress about while raising a newborn. To put yourself in her shoes, imagine reading, while cooking eggs and tap dancing, but you also have a baby scrambling out of your vagina. It was like that. Collins' sister, Shanell, posted a photo of Collins in labor, staring at a glowing computer screen.