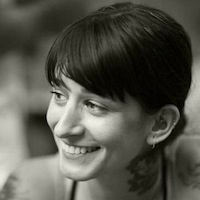 Filed by Jessie Dean Altman

|

May 18, 2016 @ 1:50pm
On May 12, Julie Walsh Holcombe, an outraged mom of sixth-grade twins Ryan and Patrick, posted a picture of a permission slip/letter she gave to her kids' school, stating clearly and in no uncertain terms that they are allowed to climb trees. Because they are children, and that's what children do.
The full text of her customized permission slip reads:
Dear teacher and/or guard who didn't bother to identify himself to my children, even though when you confronted them it was after school hours yet my kids were asked to provide their names so that they could be identified to their principal—

My children have permission to climb any tree they so desire. In fact, I encourage it, whenever and wherever they can, for as long as they both shall live. I can think of few things better than knowing they are spending their time playing outside in the fresh air, taking advantage of the beautiful playground nature can provide, getting exercise, using their imagination, chatting with their squad of friends, all while climbing a tree. Your rationale that they should not partake in this activity for the fear that if they fall the school district will be sued is both sad and ridiculous. Sad because your first instinct wasn't to simply feel grateful that you got to witness the joyfulness that comes from such an innocent youthful activity, and ridiculous because it must mean we've become such a litigious society that you let your actions be driven by the slim possibility of a negative outcome. (A negative outcome for the school district, by the way. You were apparently less interested that my kids might get hurt in general.)

So, from this point forward, I respectfully ask that you let my kids be kids. The time they have left to do so is fading painfully fast. Please don't shorten that time any further. And if this correspondence still doesn't help calm your nerves about a potential lawsuit, below please find an official permission slip - admissible evidence in any court of law. Feel better? No? Then I suggest you climb a tree. It's really quite relaxing.