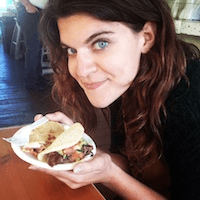 Filed by Kelsey Solywoda

|

Aug 24, 2016 @ 11:34am
Sarah Buller, a mom and former model from Australia, suffers from a condition called Primary Lymphadema. The condition caused her left leg to swell up to twice its normal size while she was pregnant – and it never went down. Now Buller is using her blog, The Lymphosaurus Rex, and her Instagram to help raise awareness of the condition, and to let other sufferers know they're not alone.
Buller said that her condition started in April of 2013 when she was pregnant with her first child. "I noticed some slight swelling in my left groin area and put it down to 'normal pregnancy swelling,'" she wrote on her blog. "However, within a few weeks my whole leg had blown up, and I knew something wasn't right."