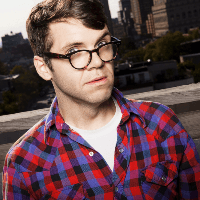 Filed by H. Alan Scott

|

Sep 08, 2016 @ 12:07pm
Kids' clothes are expensive. But it's 2016, Instagram fashion has ruined everything, and kids need to feel "special." So for years, Claire McCormack let her beautiful daughter Kate think she was wearing fashions from a fancy boutique called L'attic — get it? L'attic! But it turns out they were all hand-me-downs from her older sisters. Well played, mom, well played.
Kate finds out the secret of L'attic󾌡󾌡󾌡󾌡third girl .. A life of hand me downs 󾍚🏼󾍚🏼󾍚🏼

Posted by Claire McCormack on Thursday, August 25, 2016
McCormack, the mom of three young girls, broke the news to Kate, her youngest, on her 6th birthday that she's been wearing her sisters' old clothes. She even filmed her reaction, because she knew it'd be gold.