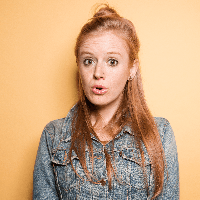 Filed by may wilkerson

|

Aug 23, 2016 @ 3:07pm
Susannah B. Lewis, a mom from Brownsville, Tennessee, has gone viral with her video about the trauma of sending your kid off to their first day of kindergarten. It's a roller coaster, but hang tight, it has a happy ending.
What starts off as a meltdown ends with a message of hope for moms of new kindergartners: it gets better! A lot better. Manicures and Vegas better. The video seems to have resonated with people, because it has been viewed over 6 million times and shared almost 85,000 times.