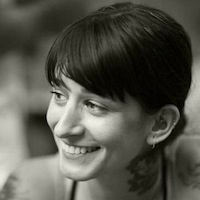 Filed by Jessie Dean Altman

|

May 10, 2016 @ 10:42am
Kelly Dirkes was shopping in Target with her (adopted) daughter when some busybody stranger told her that she would "spoil that baby," by carrying her around, and that the baby would never learn to be independent." Really, an annoying stranger telling someone how to live their life, in a huge chain superstore? How totally not at all shocking.
Dirkes handled it graciously, but on April 25, this mom who has adopted kids with Down syndrome took to Facebook to write an open letter to the stranger, expressing her true feelings about the unsolicited advice.