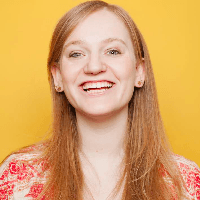 Filed by Orli Matlow

|

Feb 08, 2016 @ 3:45pm
When Victoria Weller's fourth baby was overdue to the tune of 41.5 weeks of pregnancy, she tried vigorously bouncing on an exercise ball to induce labor and crack up her kids. The fun mom got into the groove of Tinie Tempah and Katy B's "Turn the Music Louder" in her London home and racked up over 11,000 Facebook views. Plus, a lot of laughs from her already-born children.
She exclaims at the end of the clip, "Baby, come out!" and it worked—Weller gave birth to a daughter two days later, bringing an adorable baby and new dance partner into the family.