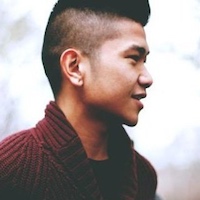 Filed by Keith Estiler

|

Mar 31, 2016 @ 9:01am
WAVE 3 meteorologist Lauren Jones apparently managed to go through one full week free of body-shaming. According to a post by Jones' co-anchor John Boel, the pregnant weatherperson appeared not to receive any hateful comments about her baby weight gain from their followers on Facebook for seven days. And yes, that's a milestone.
We are celebrating today because Lauren has gone one week without someone saying something mean to her about baby weight gain. That's a new record. Big day is only 9 weeks away!

Posted by John Boel on Wednesday, March 30, 2016
In the post above, Boel said it was "a new record" for Jones, who continued to work while pregnant. Many users showed their appreciation for Jones in the comments section. One person said: "Someone actually was mean about her gaining weight because she is pregnant?!?!?! I'm sorry but that's called a moron. People are so idiotic. She looks fabulous!!!"