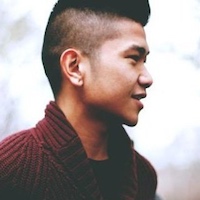 Filed by Keith Estiler

|

Mar 10, 2016 @ 11:44am
Instagram mom Sarah Stage became #InstaFamous in 2015 by posting a series of photos exposing her six-pack baby bump while wearing lingerie. Although it's only been a year since her son's birth, Stage confessed to her 2 million Instagram followers: "Some days I miss being prego."
This Tuesday, the 31-year-old shared a throwback photo from when she was nine-months pregnant. Take a look, below.
She wore lingerie in the photo, of course.
How did Stage maintain a rock-hard baby bump that's hardly a bump? "I made a promise to myself that I wanted to get into the best shape that I could before I was pregnant, and once I was pregnant I worked with my trainer, and he had little workouts you could do while you were pregnant," she told PEOPLE in January.