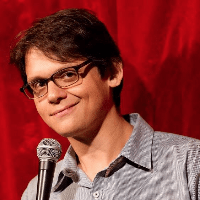 Filed by Matt Nedostup

|

Dec 01, 2016 @ 10:42am
Florida teen Taylor Hannon has a mom who is surprisingly up-to-date on internet culture—so much so that she's become part of it. When Taylor's mother, Cheryl, recently texted her to ask if she would be home for dinner, Taylor replied that she was out with friends and wouldn't make it. Cheryl's overprotective mom instincts took over, but rather than crack down on her 19-year-old's independence, she decided to poke fun at herself. She created a version of the viral "evil Kermit" meme with her own selfies, and texted it to Taylor.
If you don't know what the evil Kermit meme is, here's the original.
https://twitter.com/aaannnnyyyyaaaa/status/795199598860136449
In just weeks since this was posted, many thousands of evil Kermit memes have been created, commenting on everything from politics to sports to relationships. But as far as we can tell, Cheryl's was the first one to use selfies. Taylor found it so funny and weird, she had to share it on Twitter.
As you can see, the tweet has blown up. In less than two days, it has been retweeted almost 100,000 times. Everyone in the Twittersphere is falling in love with Cheryl, and wants her to be their mom.
At least one person was interested in Cheryl in a very different way.
Ironically, it was Cheryl's overprotective nature that taught her about memes in the first place. Taylor told BuzzFeed News:
My mom's had my Twitter logged on her phone since my freshman year of high school. At first it was kind of to monitor my behavior, but as I got older she just kept it on there because she really found it entertaining.
Can memes bridge the generation gap between Baby Boomers and Millennials? Probably not. Cheryl is just a one-in-a-million mom.