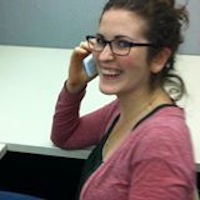 Filed by Shira Danan

|

Aug 21, 2015 @ 3:14pm
The sweet sounds of the 69 Boyz welcomed her little boy into the world.
The buttafly... uhn uhn thats old! Let me see your tootsie roll! Click the youtube link on my page so we can reach a million views! http://youtu.be/UU_aWDu9jto

Posted by Connell Cloyd on Tuesday, August 18, 2015
While in labor with her second child, Yuki Nushizawa entertained hospital nurses at Brigham and Women's Hospital in Boston by doing the "Tootsee Roll" while her husband Connell Cloyd filmed. The dancing, while hilarious, also served the function of helping Nushizawa manage her labor pains and need to get funky.
The Facebook video now has over 6 million views, which should help the baby get more followers on Twitter as he launches his post-natal web presence.