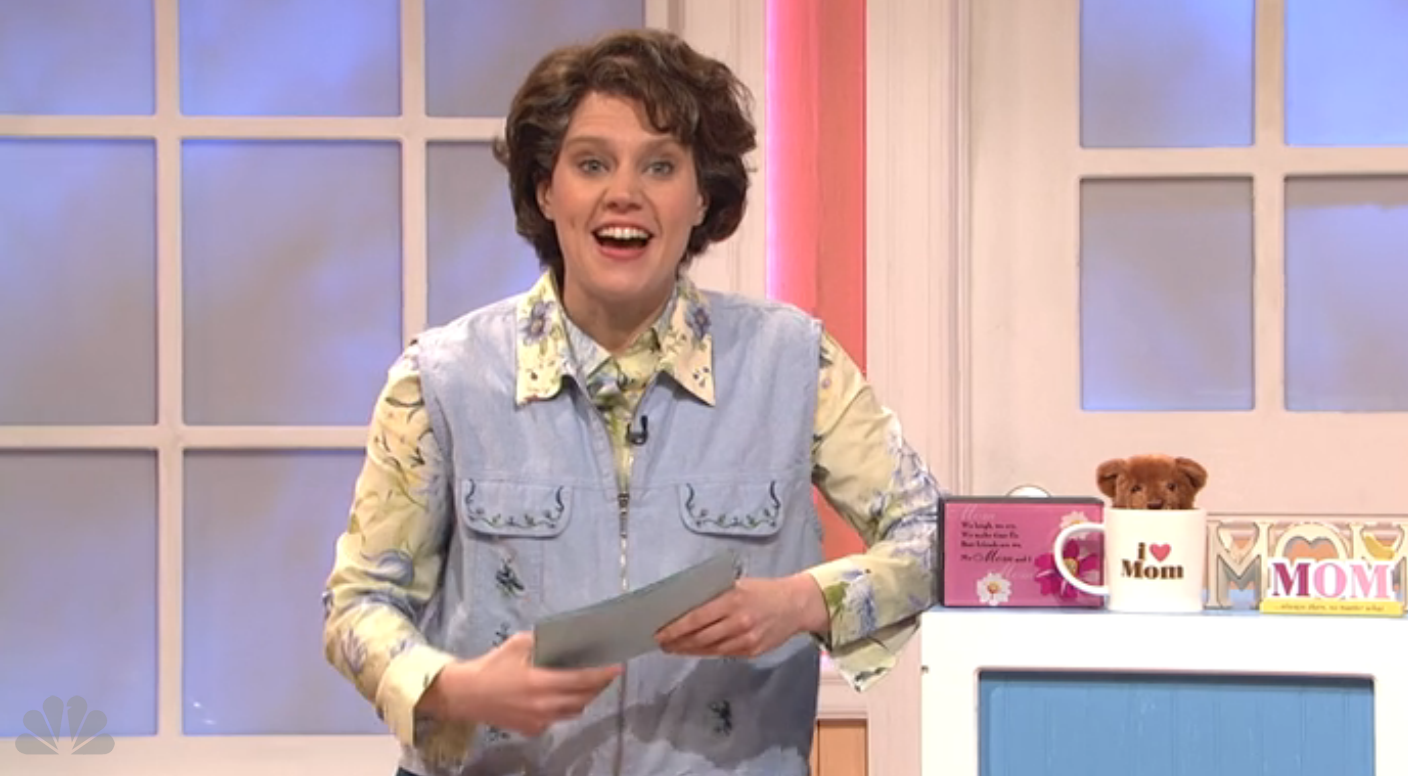 Don't try to resist playing. She'll just keep asking until you participate.
SNL seems to have won Mother's Day weekend with this Mom-themed game show, "Come Do A Game Show With Your Mom. It'll Be Fun. Yes It Will," featuring Kate McKinnon as an uber-mom with surprisingly knowledgeable kids (including host Charlize Theron). 
Jeremy, Jeremy, Jeremy. It's OK, he'll figure himself out.
Instead of the usual "let's slowly reveal something horrible about this family" format of this sort of sketch, I think the reason it's been so popular is that it focuses on how we all have to learn to translate our parents' incoherent and out-of-touch ramblings. That being said, I'm still surprised there isn't a category called "How have you disappointed me?" Except you never know if you answered correctly.
Also, that dad bit was good, right? Yep. Good. Anyway.
(by Johnny McNulty)