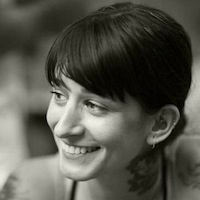 Filed by Jessie Dean Altman

|

Aug 18, 2016 @ 1:21pm
Cassie Hurley always wanted to get pregnant. After two years of trying unsuccessfully, a doctor told her in 2010 that her weight (at that time, 324 pounds) could be the problem. Hurley had struggled with her weight for most of her life, and medical issues like an underactive thyroid gland and polycystic ovary syndrome weren't making weight loss any easier. But after hearing the doctor's advice, Hurley was determined to shed the pounds.
Hurley told the Daily Mail, "I have always wanted to be a mum for as long as I can remember. I really wanted to have babies." So she joined a gym, saw a dietician, and hired a personal trainer to help her reach her goal. She cut foods high in sugar ("any words ending in 'OSE'") from her diet, and started exercising five times a week.