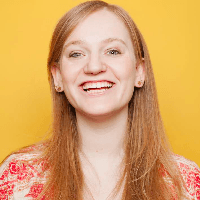 Filed by Orli Matlow

|

Apr 21, 2016 @ 10:24am
Amy Adams (a Minnesota mom, not the actress with the misfortune of co-starring in Batman v. Superman) is calling herself the "World's Meanest Mom" and teaching her daughter a lesson. Adams listed her daughter's vehicle on Craigslist when the 15-year-old wouldn't quit playing hooky, and wrote a hilarious ad that went viral.
"She was on her 'one more chance and the truck was getting sold,'" Adams told WPXI News. "She blew that 'one more chance' on Monday when she decided to skip school."
The ad read:
So, because I'm the World's Meanest Mom, and my 15 year old daughter has decided that her grades don't matter, that she can disrespect myself and her siblings on a daily basis, and that she has the right to skip school and run away from home, I currently have every teenage kid's dream vehicle up for sale (because it's titled in my name, I can do that, you see).
After describing the sick features of the truck, Adams raised the stakes on her daughter's punishment:
If the person driving the truck on a daily basis will be attending North Branch high school next year, you will get a $300 discount. Why? Because I AM the World's Meanest Mom, and would love for her to be reminded every day next year of all of the mistakes she made…
Way to show kids that their bad behavior has consequences, and that those consequences involve their cars.