She doesn't look a day over 9½.
Kids. They grow up so fast. One day they're little girls asking you for help doing their fifth grade homework, and the next they're carrying on flirtatious online relationships with adult men. Sometimes it's literally the next day.
When Louisville, Kentucky father Kevin Jones discovered that his 10-year-old daughter was not only lying about her age on various social media sites, but that she that she claimed to have a boyfriend with whom she was in love—"which is completely against my rules!!!!" Jones explained—he decided that drastic measures were in order.
So, he bedecked her hair with barrettes befitting a girl of her young age, handed her a Disney princess backpack and forced her to wear a t-shirt stylishly emblazoned with her age and grade. Then he took pictures of his handiwork and uploaded them to her precious Internet, like so: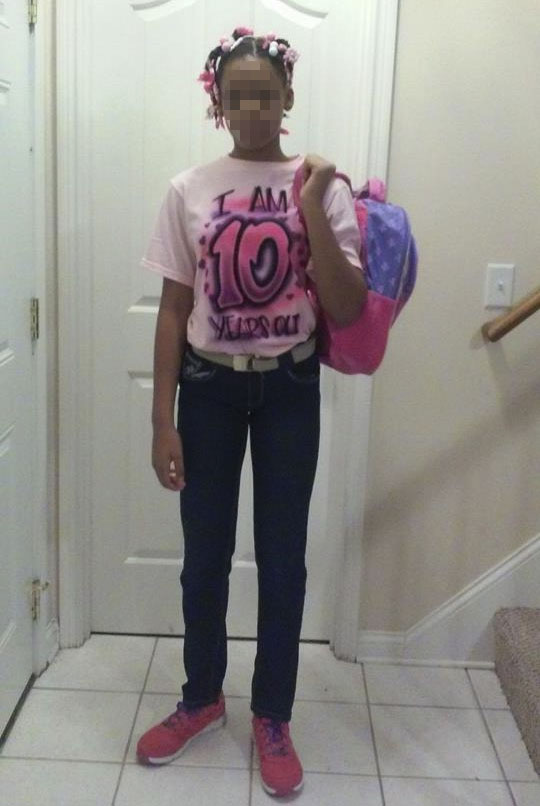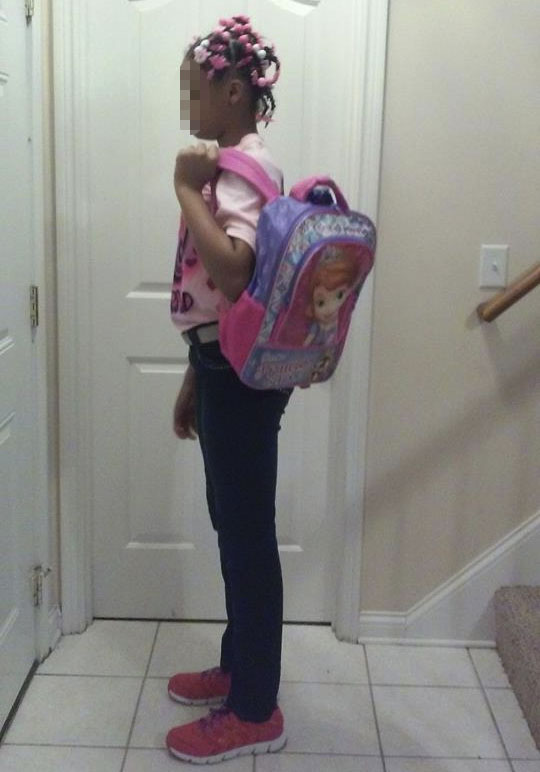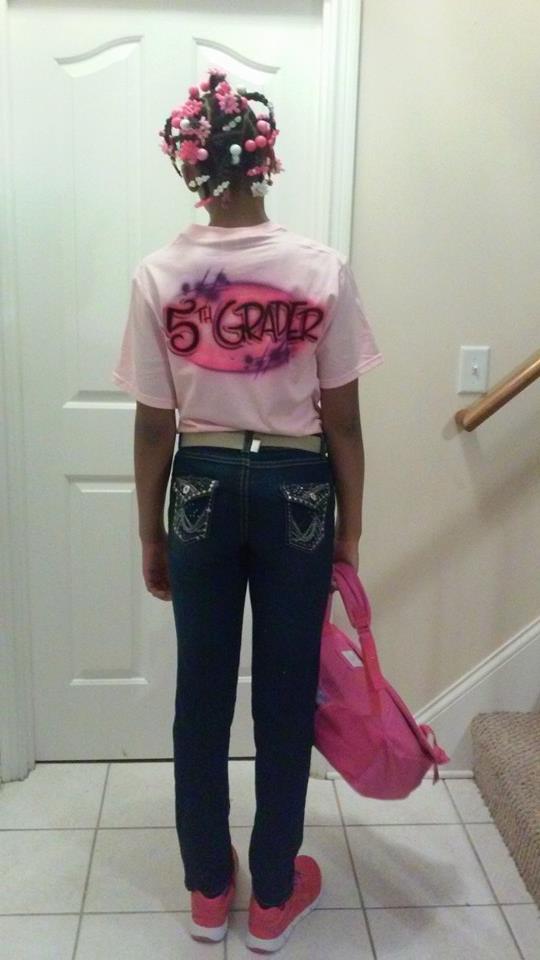 Surely, the saddest princess in all the realm.
So, is this an example of precautionary parenting, or a form of public humiliation? Is this girl learning a lesson, or enduring a punishment? Will she thank her dad for this one day, or hate him for all time?
I suspect the answer to all of the above is yes.
(by Dennis DiClaudio)