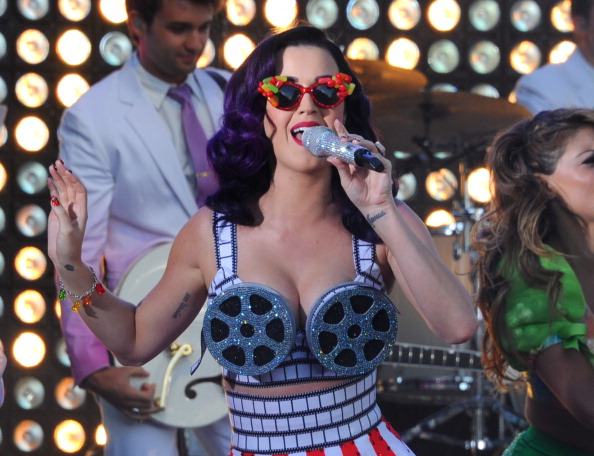 Katy Perry is very disappointed in the behavior you are doing, kids. (via Getty Images)
It's summer in Fargo, North Dakota, but I bet it's feeling downright wintry in the home of Cindy Bjerke, who very publicly went on Facebook to sell her daughter's Katy Perry tickets due to the daughter being a 'spoiled brat' who 'doesn't deserve these tickets.' Bjerke was so upset, she was selling the $110 tickets for $90.

Fargo mom Cindy Bjerke, who's just so fed up dontchaknow.
When asked to elaborate, Bjerke told WDAZ news, "I was not going to give her the tickets... I was not going to let her go to this concert with this behavior that she's been doing." Man, don't you hate it when kids do behavior? This is just the latest in a growing trend of parents shaming their kids on social media, a trend which we have reported on many times. Because it's always awesome.
Bjerke's post resulted in some blowback, however, from people who thought that humiliating her daughter on social media went too far. Said one Fargo parent, Elgie Eagleman, "I think that's a personal issue where it should have been handled privately because on Facebook, everyone's going to see that." Of course, now everyone who's seen the news knows that Ms. Eagleman thinks Bjerke's parenting style is terrible, but that's another story.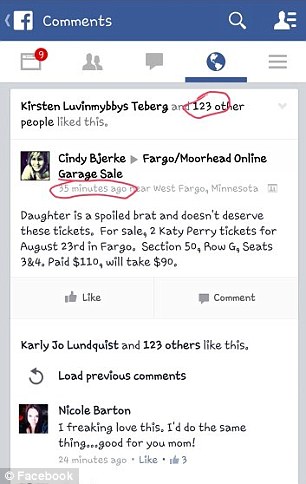 Was the daughter's crime changing your Facebook font to this?
To be fair, the post was made on the Fargo/Moorehead Online Garage Sale, which is a closed group that only members can see. Of course, it has 17,757 members in a relatively unpopulated area, so that's pretty public.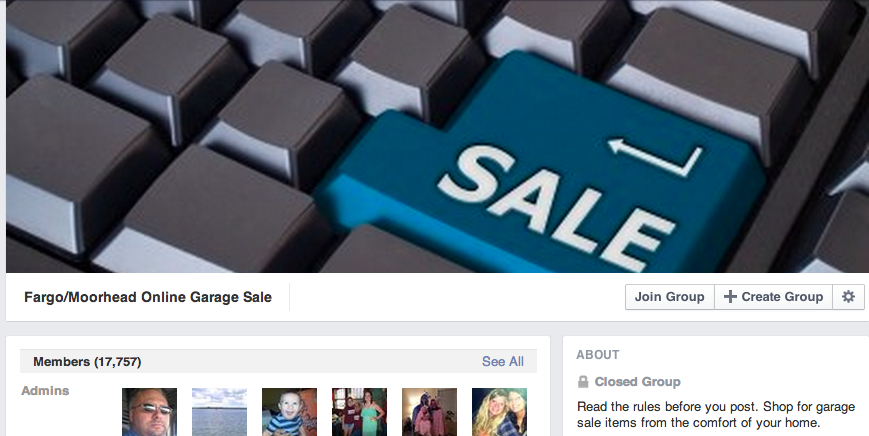 For Sale In Fargo: Wood Chipper, Gently Used, Good With People.(via Facebook)
Personally, I have proudly grown up into an adult who hates teenagers, so I don't really care what the behavior was as long as I get to point and laugh at someone during the most impressionable period of their life. Maybe that's because I wasn't shamed enough as a kid.
(by Johnny McNulty)