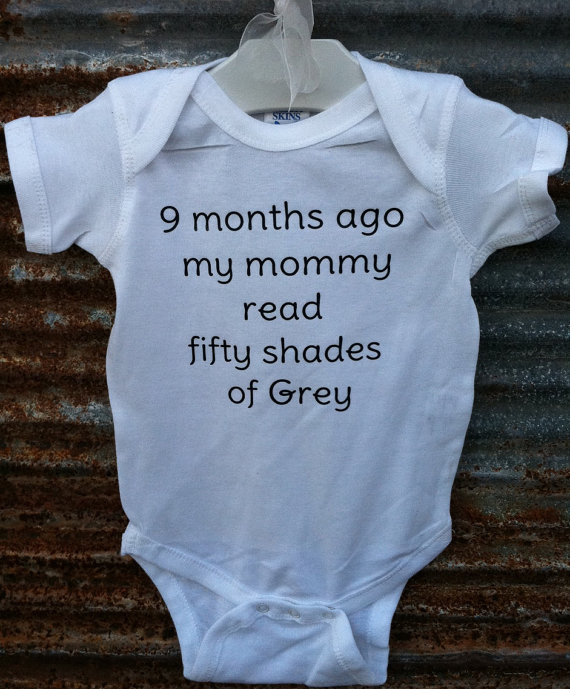 And she masturbated. What's your point, dumb baby?
If you thought the effect of "Fifty Shades Of Grey" didn't extend beyond women finally feeling okay with openly reading erotica on public transportation, BuzzFeed gathered these "Fifty Shades" themed baby clothes, which allow moms to use their babies as announcements that they enjoy getting turned on by terrible books. We're still a little confused by this kind of thing, since they're kind of the same as a onesie that says, "My Dad Digs Porn," and our Etsy shop floundered when we launched our line of "Dad Digs Porn" baby clothes, toys, and wet naps. Double standard much?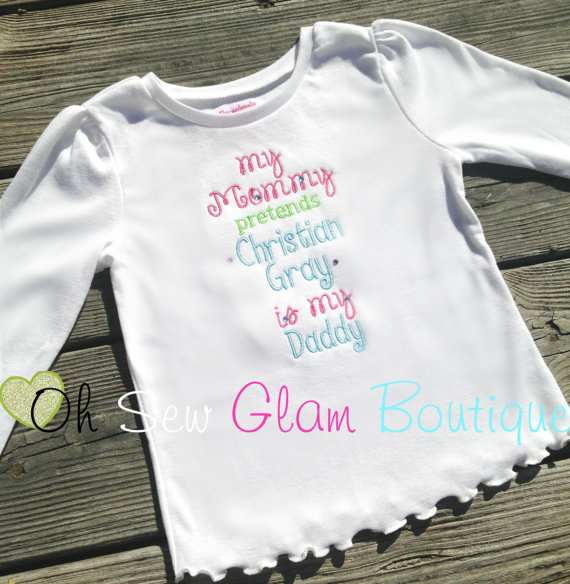 Translation: My mom pretends my daddy still has a job.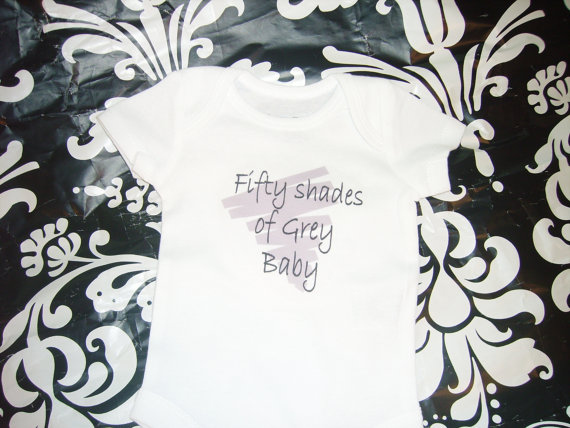 I am raised by a mother who reads one book per year.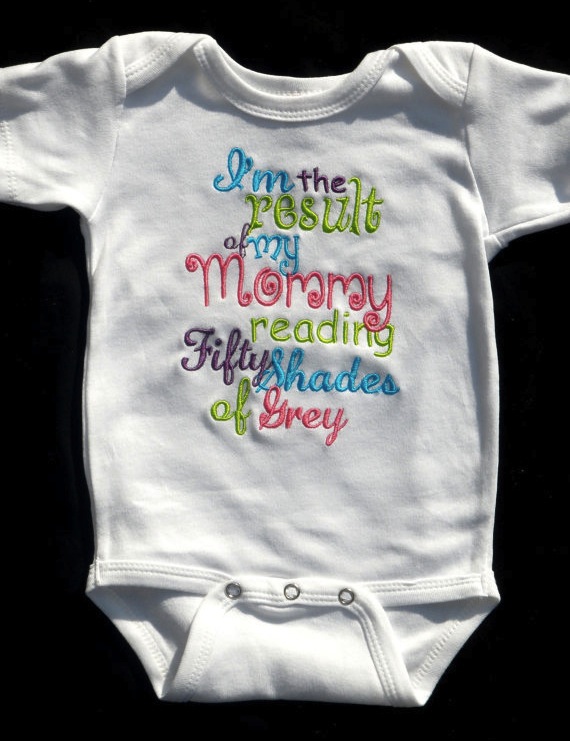 She got so into the bondage thing that she immediately sought out the shackles of motherhood.