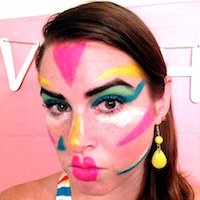 Filed by Ashley Bez

|

Aug 30, 2015 @ 3:11pm
Two things Billy accomplished in 2015 were sitting for a cliché photo shoot and eating some freshly mowed grass.
This cute baby boy still needs to work on his coordination. His father, Redditor Cousinerik, is not afraid to let the world know about his still-developing movement skills. If you've been on Instagram like, ever, you've seen everyone showing their offspring in the best possible filter. That's why it's so great to see this child face-planting in the middle of a look-at-my-adorable-baby photo session. And don't get me wrong, he looks great! I've looked far worse when I face-plant, which still happens since I occasionally mix exhaustion with unlimited-booze brunch.