This well-intentioned dad has the most patient, game daughter in the world.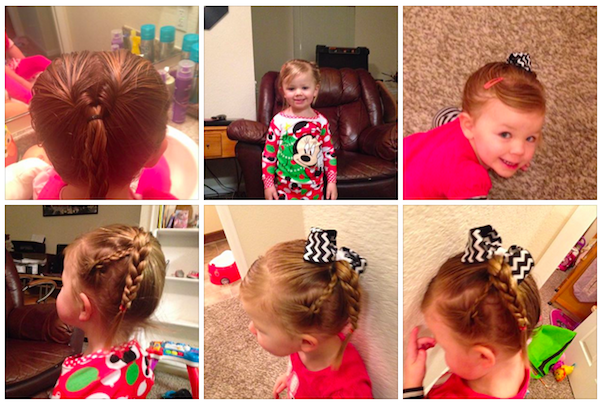 God apparently gave Izzy the patience of a saint. (via Facebook)
Colorado-based dad Greg Wickherst is the father of almost-three-year-old Izzy. Wickherst is divorced and has primary custody of Izzy, and he didn't want to be that clueless dad who can't do a ponytail.

(via Facebook)