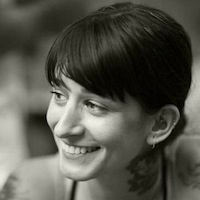 Filed by Jessie Dean Altman

|

Aug 11, 2016 @ 9:59am
Caroline Malatesta and her husband J.T. were just awarded $16 million in a lawsuit filed in 2014 against Birmingham, AL's Brookwood Baptist Medical Center. The couple say the hospital staff interfered with their natural childbirth plan when one of the nurses tried to push the crowning baby back into Malatesta's vagina. Pretty much the exact opposite of "natural."
The Malatestas chose Brookwood for the birth of their fourth child because the facility claimed that it promoted natural childbirth, promising birth tubs and wireless fetal monitoring. But when the time came, Malatesta's doctor was nowhere to be found. Instead, nurses forced her onto her back while one tried to keep the baby from being born until the doctor arrived by literally pushing it back inside her. COME ON NOW.
As a result, Malatesta suffers from a painful condition called pudendal neuralgia. She claims the hospital never gave her a satisfactory explanation for the whole ordeal. ​She told AL.com, "I had tried everything within my power to understand what happened from Brookwood's perspective and get answers. Unfortunately I felt like I didn't get any real answers. And they eventually just shut me out. That was when I realized the only option was litigation."